To say that I am in love with this pattern is an understatement. A massive one. I whipped out another one last night and have plans for one more.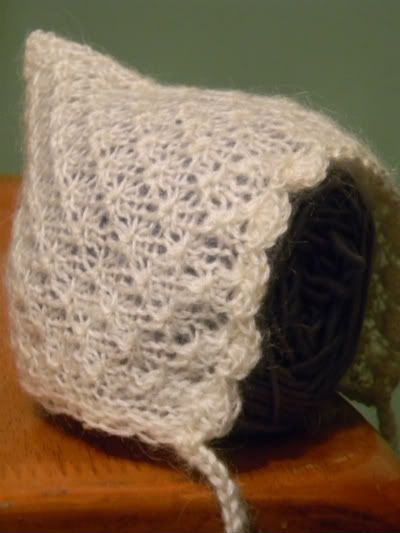 The yarn is a different blend I picked up around this time last year. There is less mohair in it than the Kidsilk and I think that allows for the pattern to pop a bit more. There is acrylic in it and while not a lot it's obvious when you block it. Sharp creases and an almost flat appearance to the color.
It worked out really well for it though. Next to the pink one and it seems so bright!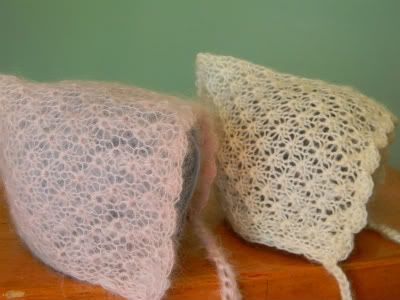 I love how, even though they are both the same the stitch definition is so different. On the Kidsilk one it's more a hazy hint. The white one is sturdy. I love them both equally. The one I have in the works is done with some handspun I did a couple years back. I can't wait to be done with it, just to see if my idea is/was as good as I imagined.