I finally have pictures of a recent soaker. This was the second in a set for a trade (the first was the Elijah CP soaker).
Stats:
Needles 5, 6, and 8
Size Large
2 short row sets
Unknown hand dyed fishermans wool (leftovers; I can't remember if they were dyed with Koolaid or Wilton's Cake Dye)
Garter ridge and icrod bind off on cuffs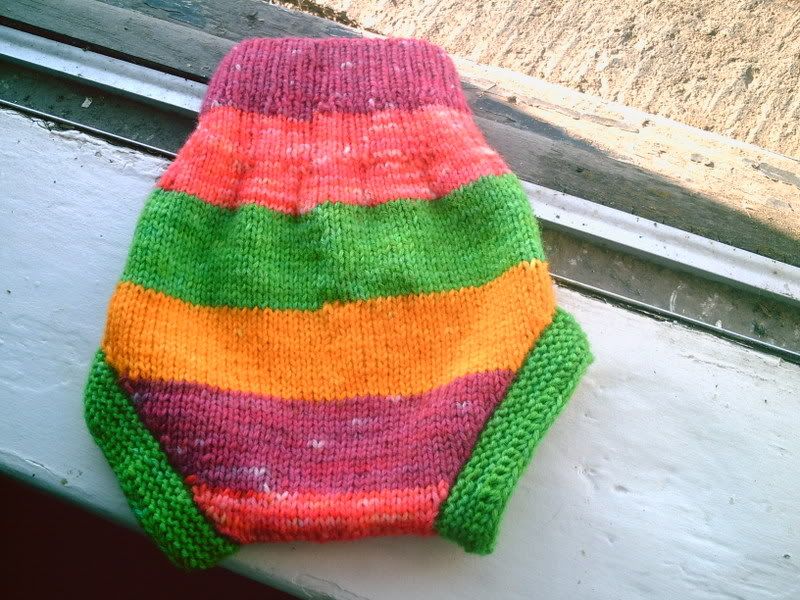 The original deal was with the WHW wrap pattern and using those colors and doing stripes. When we reworked things out I asked if she still wanted stripes and she said sure, she also liked surprises. I decided to still go ahead with the stripes and had to figure out how to do it. I had the least amount in the orange and the green so placement was tough. I didn't want to run out and have something silly looking. As it is now it reminds me of a bowl of fruit. It's really not crooked/offcenter either. I think it has something to do with how I had it angeled in the window to optimize the light to show the colors. I got surprisingly accurate color in them. I hope she likes it!