The other night I was browsing a forum I frequent when I noticed a post asking for a knitter. I clicked in to see what was needed and volunteered for the job. So happy I did.
I was being asked to make an
Angel Lace Pix Hat
. I got the pattern one night, went and picked up the yarn the following day, and whipped out the knitting portion in a matter of hours. I stopped by the store today and got instructiono n how to do the crochet portion (I can do a drawstring but nothing more than that...until today that is!), went home and finished it up.
The pattern, the yarn (Rowan KidSilk Have in color Grace), and tiny size (newborn only). It's all lovely and an enjoyable knit. I used my Addi Clicks (oh! Have I mentioned I have ADDI CLICKS!? No? They are are great.) and I have to say this is one time I wished I had opted for the lace tips. They worked fine and once I got past the first couple rows I didn't notice it as much but man, blunt tips make lace work in lace weight mohair a bit tricky!
Enough talking. You want pictures right?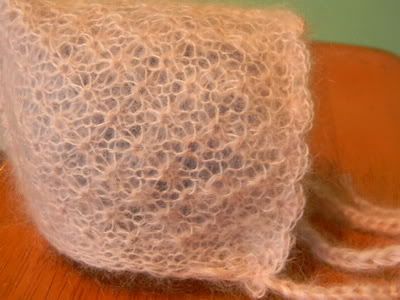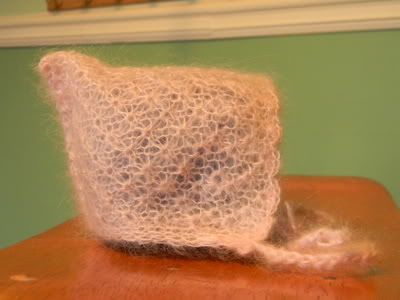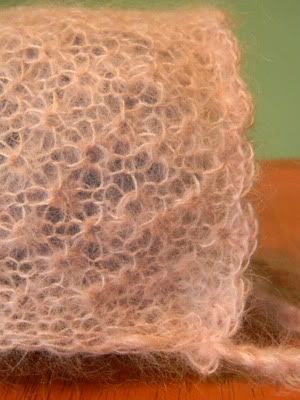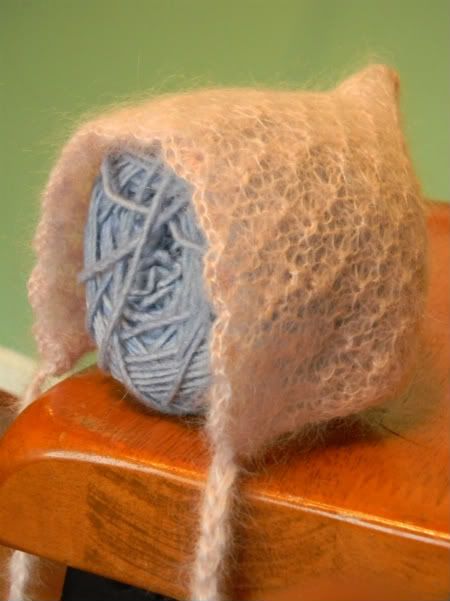 (Yarn head is Manos Silk)