Remember the blanket ill received? Around the time I bought it, I also bought some merino top in a colorway called Daffodil. I bought a lot. I also got some solid yellow to go along with it. I have a LOT of this stuff. I was rearranging a box the other day and came across the first bobbin I had started in the daffodil and decided to finish it up. I have one skein done and the first single of a second waiting. To say I love it would be an understatement.
Fiber: Merino Top
Color: Daffodil
Yardage: 105
Weight: 100 grams
WPI: 9-11 (light worsted-worsted) The variations are seen at the beginning and end of the skein and in some spots where new pieces were proving difficult to connect.
The color in this first picture is pretty true to life.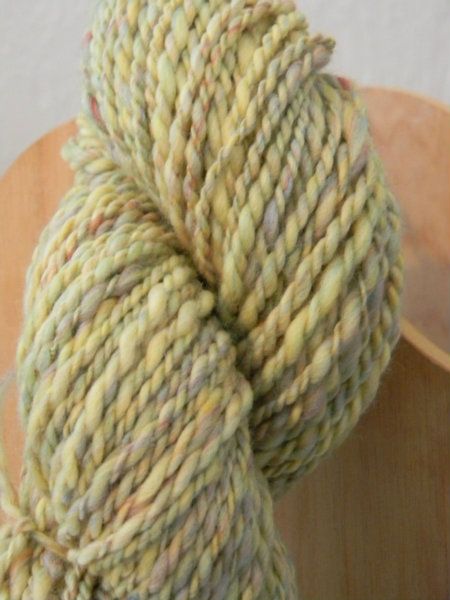 I'm pretty pleased with it. I have/had a total of 2lbs worth in each color so it'll be a bit of spinning before I'm done but having this first skein done is the boost of motivation I need.