I recently had an anniversary. I overheard the Mr. talking one day and he mentioned slippers. Naturally, I hopped on Ravelry and found these. They are perfect. Enough so, that they could convince me to wear slippers. As an anti-slipper person that says a lot! They go fast, a couple hours max for the PAIR. Perfect gift item.
Pattern:
Non-felted slippers
Yarn: Lion Brand Hometown USA in cream. I used less than one skein per slipper.
Needles: 10 (sized up to accomodate a larger foot)
Mods: Once knit, I picked up cuff stitches (on 8's) and knit a few rounds of garter. As written the cuff comes low on the foot. Since they aren't a blog style that was just proving to be awkward feeling.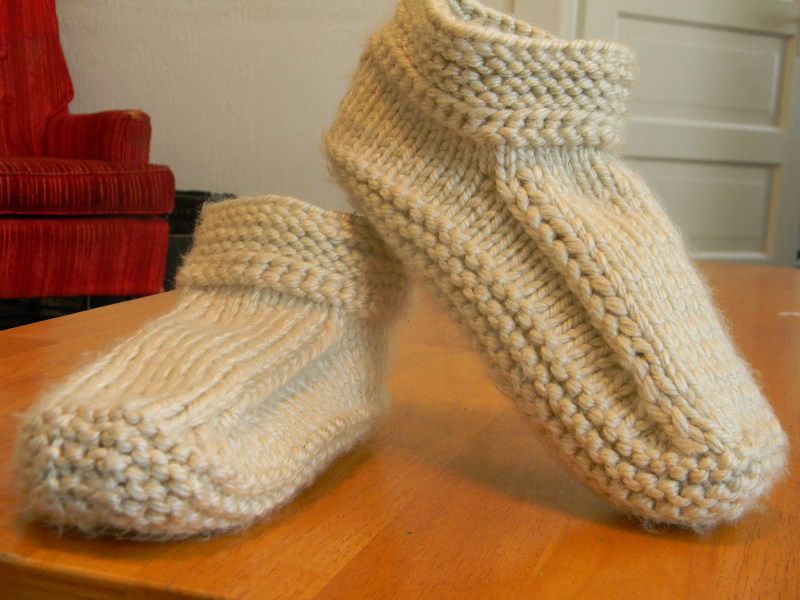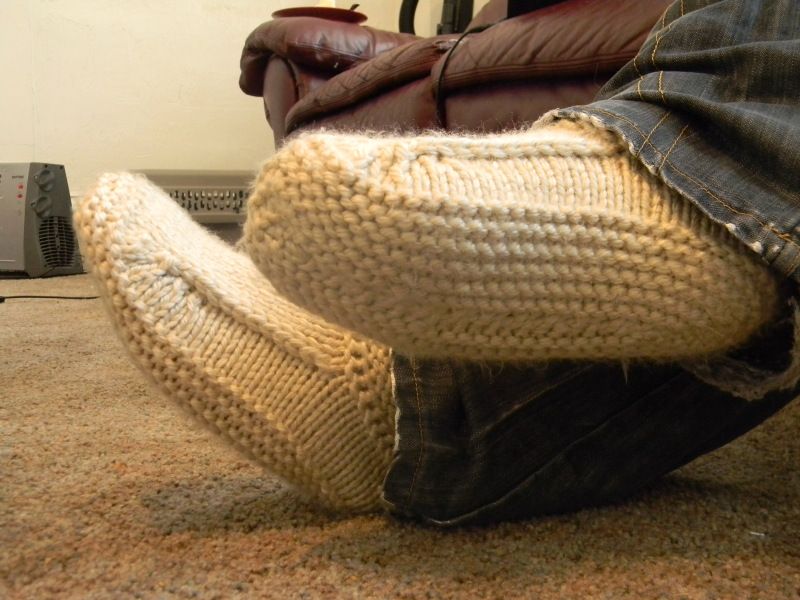 Stay tuned for some exciting news!