I finished my sock!!!! It doesn't fit though. :) It's a bit too tight and a tad too short and my toe is ugly. There are some other issues along the way but nothing horrible. I am going to frog it though and make it into something else. This yarn is definitely more suited for toddler socks. Or something related to a toddler. Although I'm frogging it I still get the pleasure of saying...............
I knit socks.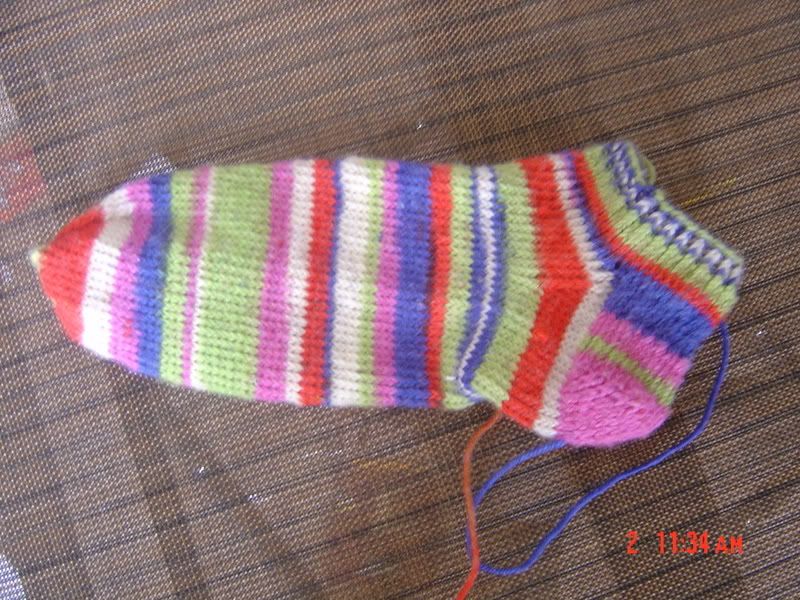 See the ugly toe? Not my best Kitchener. I also messed up in my decreases and ended up fudging it a bit so there is quite a drastic decrease...hence the pointy toe.
You can see the pull in the fabric here. The pattern called for 56 stitches but I think it would be better using 60. At least for an akle sock. There isn't much give in the short amount of ribbing. Not a good pattern in my opinion. :)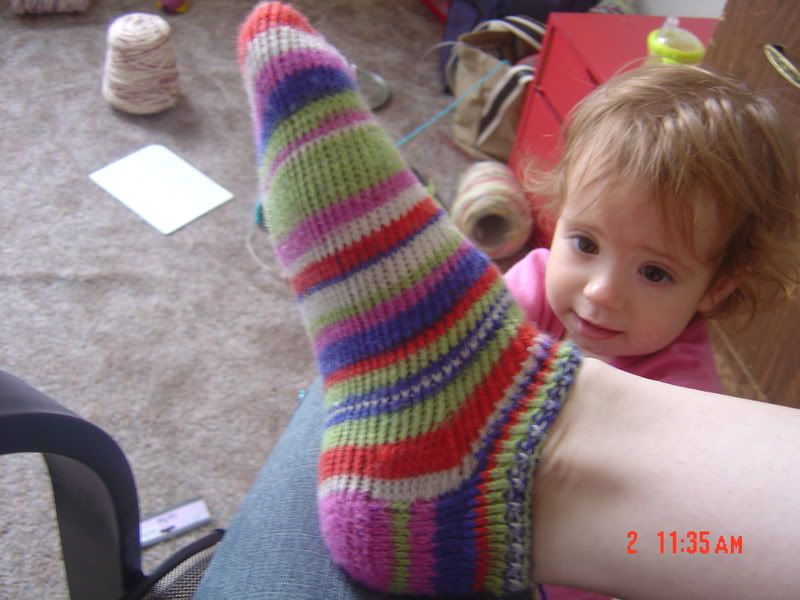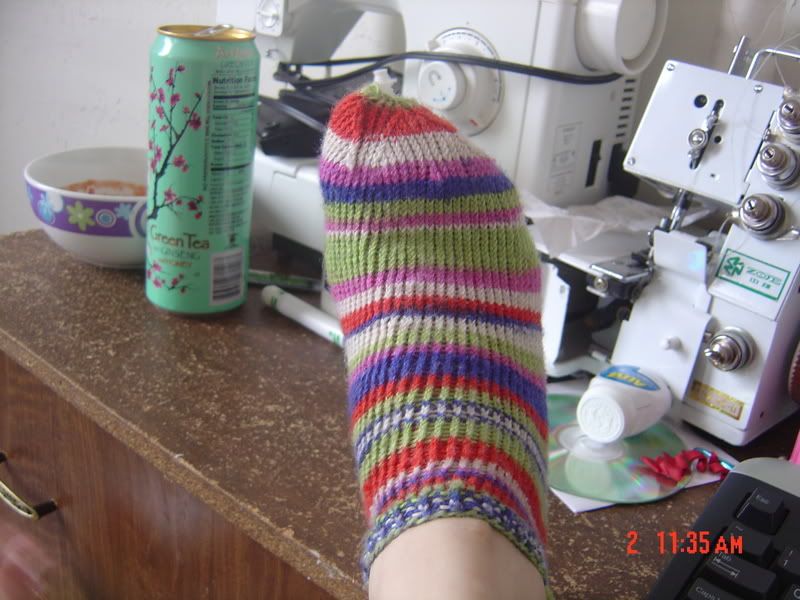 Here you can see the funky pull throughout the decrease. Again...too tight. Despite it's ugliness I sure do like it. And man is it toasty!