I have been one lonely girl without Internet for the past three weeks. Getting to randomly use it for very short periods of time sucks ass. :)
I started a sock about a week ago and picked it back up today. I had gotten quite a bit done. I'm using Art yarns Superwash, size three needles, and the basic sock pattern from The Knitter's Handy Book of Patterns: Basic Designs in Multiple Sizes & Gauges. So far I'm doing well. There is a pattern flaw but that may be a flaw on my part. I'm pretty sure it's the pattern though.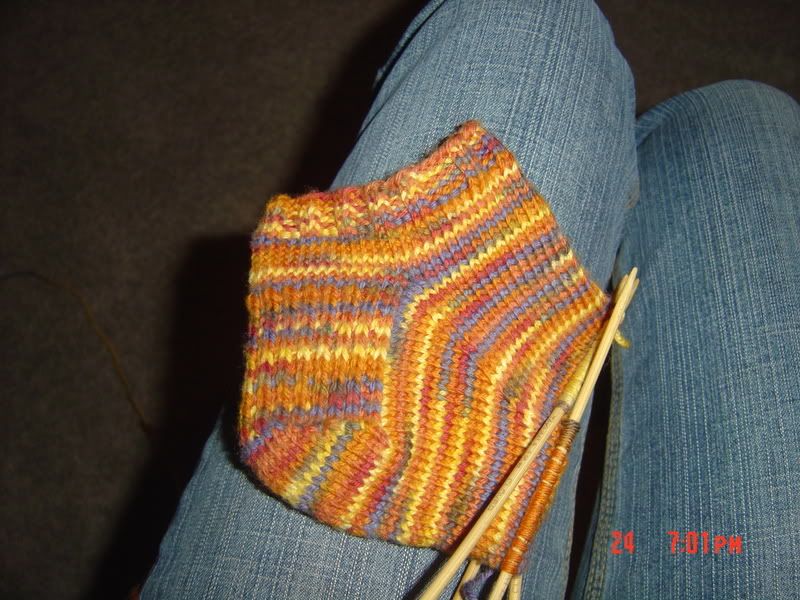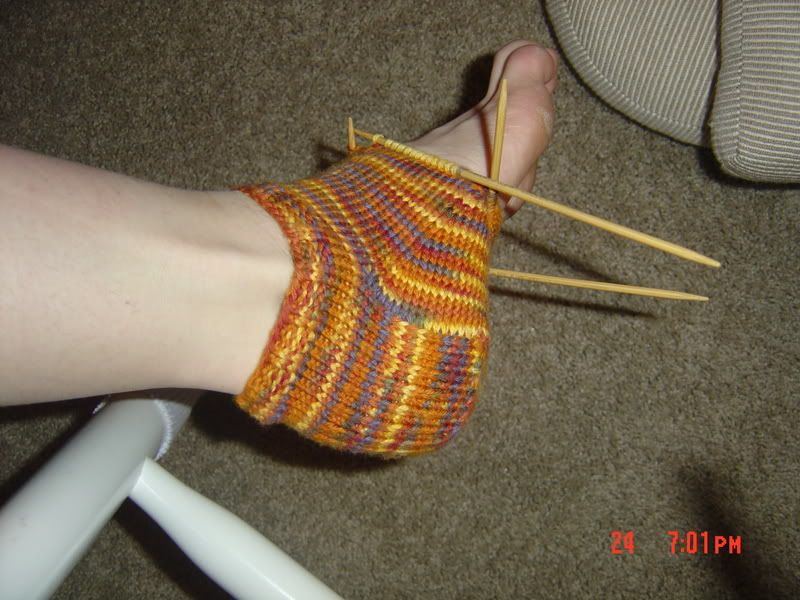 I'm not loving the color of the yarn anymore though. It reminds me of Indian Corn. When I bought it reminded me of sand. Oh well...they are super comfy so far!