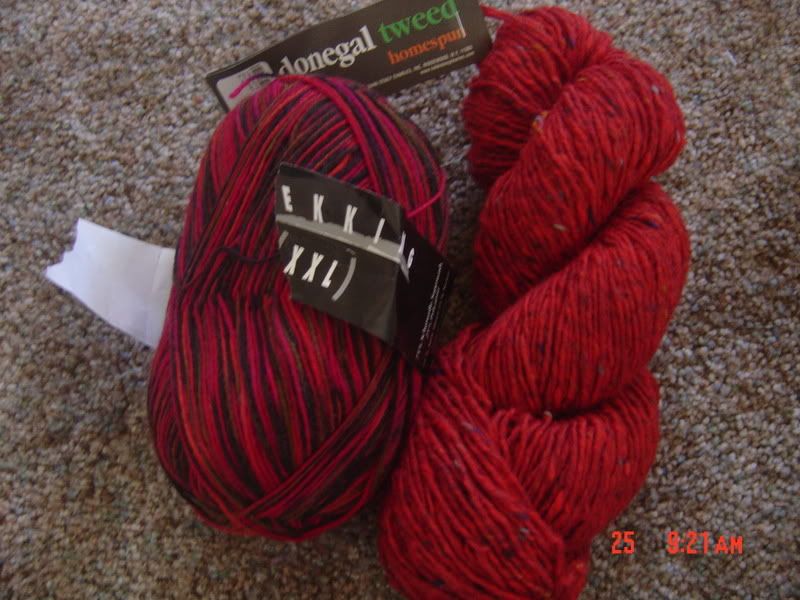 I tried getting this in the post below but....yeah, no sense beating a dead horse.
The sock yarn is Trekking (XXL). I've never seen it before but like I said before I mainly got it for the color. With my size 3 needles and all. :)
The tweed is Donegal Tweed homespun 100% pure wool. For some reason I thought tweed was a cotton only thing. I guess not. :) Both are both amazingly soft!
And red.